Whittlebury Park
From

£35.00

per person

Group size

Min: 2 Max: 500

Address

Whittlebury
Towcester
Northampton
NN12 8QH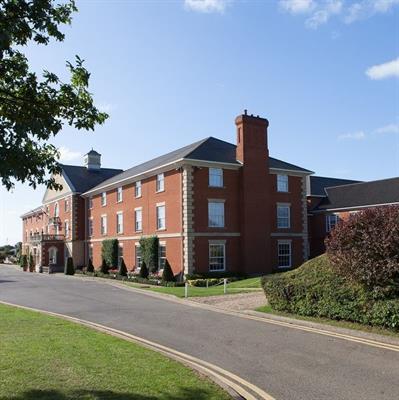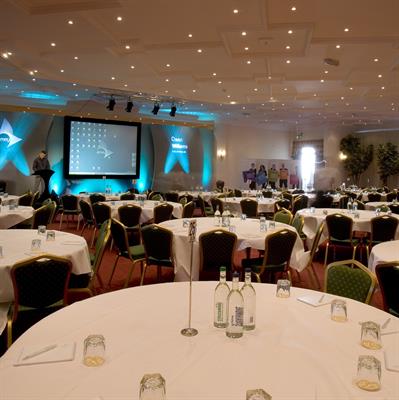 Whittlebury Park has a total of 32 meeting spaces with the largest holding up to 500 delegates. There are a total of 254 luxurious bedrooms with free, fast Wi-Fi, perfect for relaxing. There are multiple leisure facilities including a gym, a swimming pool, a steam room and much more.
Whittlebury Park is located on the A43, and is eleven miles from the M1 at Jct 15 and sixteen miles from the M40 at Jct 10. It is near to Towcester and Silverstone Race Circuit and within easy reach of Northampton, Brackley, Banbury, Buckingham and Milton Keynes.
#DidYouKnow that Whittlebury Hall is right next to the Silverstone Grand Prix race circuit, and often you can hear the sound from racing cars doing practice runs!
Delegate rates
Day Delegate Rate from:

Room hire, a flipchart, a projector & screen, Wi-Fi, mid-morning tea/coffee & biscuits, three course lunch and mid-afternoon tea/coffee & cakes.

£35.00 inc VAT

24hr Delegate Rate from:

Room hire, a flipchart, a projector & screen, Wi-Fi, arrival tea/coffee & pastries, mid-morning tea/coffee & biscuits, three course lunch, mid-afternoon tea/coffee & cakes, three course dinner, accommodation, use of leisure facilities and breakfast..

£135.00 inc VAT
Room capacities
| Suite name | Theatre | Reception | Cabaret | Banqueting |
| --- | --- | --- | --- | --- |
| Astons Restaurant | - | - | - | 200 |
| Atrium | 500 | - | 280 | 360 |
| Becketts | 30 | - | 21 | - |
| Bentleys | 300 | - | 150 | 200 |
| Brooklands Suite | 500 | - | 300 | 400 |
| Catalunya | 30 | - | 21 | - |
| Chapel | 30 | - | 21 | - |
| Copse | 80 | - | 42 | - |
| Grafton Room | 150 | - | 90 | - |
| Grand Prix Suite | 300 | - | 150 | 200 |
| Hockenhiem | 80 | - | 42 | - |
| Hungaroring | 80 | - | 42 | - |
| Imola | - | - | - | 25 |
| Inianapolis | 100 | - | 64 | - |
| Magny-Cours | 30 | - | 21 | - |
| Melbourne | 100 | - | 64 | - |
| Monaco | - | - | - | 40 |
| Monza | 100 | - | 64 | - |
| Nurburging | 80 | - | 42 | - |
| Orangery | 120 | - | 50 | 70 |
| Pavillion | 350 | - | 150 | 240 |
| Stowe | 80 | - | 42 | - |
| Suzuka | 80 | - | 42 | - |
| The Courtyard | - | - | - | 70 |
| The Boardroom | - | - | - | 20 |
| Vale | 80 | - | 42 | - |
| Wellington A | 100 | - | 64 | - |
| Wellington B | 40 | - | 70 | - |
| Wellington Suite | 200 | - | 150 | - |
| Whittlewood Room 1 | 150 | - | 70 | - |
| Whittlewood Room 2 | 110 | - | 70 | - |
Useful information
Address

Whittlebury Park
Whittlebury
Towcester
Northampton
NN12 8QH