Hilton London Croydon
From

£30.00

per person

Group size

Min: 2 Max: 400

Address

101 Waddon Way
Purley Way
Croydon
CR9 4HH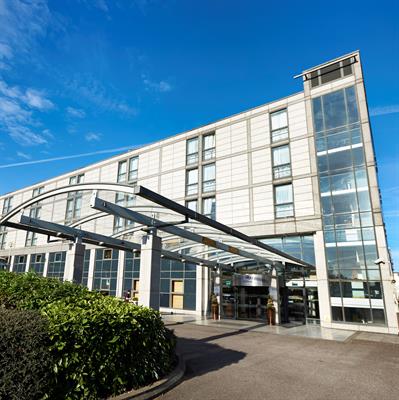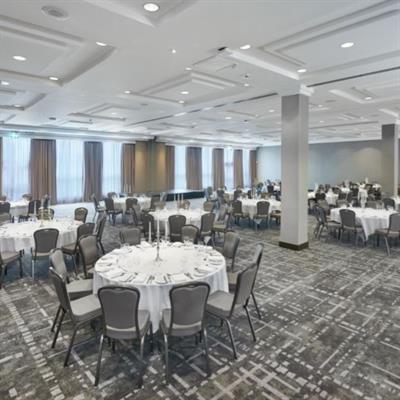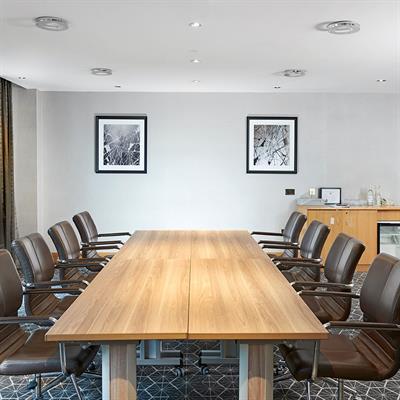 Hilton London Croydon has a total of fifteen meeting rooms with the largest holding up to 400 delegates. There are also 168 luxurious bedrooms with Wi-Fi perfect for relaxing, there is also a state of the art gym available.
Hilton London Croydon is located a seven minute drive from Waddon Station and seven minute drive from South Croydon Station.
#DidYouKnow That Hilton London Croydon was the UK's first international airport. In 1920 London's airport was moved from Hounslow Heath to Croydon and soon cross-channel flights were being made what became BOAC & British Airways.
Delegate rates
Day Delegate Rate from:

Room hire, complimentary Wi-Fi, stationery, a flip chart & pens, screen & LCD projector, water, three servings of tea/coffee with biscuits, a themed lunch and complimentary parking.

£30.00 inc VAT

24hr Delegate Rate from:

Room hire, complimentary Wi-Fi, stationery, a flip chart & pens, screen & LCD projector, water, three servings of tea/coffee with biscuits, a themed lunch, complimentary parking, dinner, accommodation and breakfast.

£145.00 inc VAT
Room capacities
| Suite name | Theatre | Reception | Cabaret | Banqueting |
| --- | --- | --- | --- | --- |
| Boardroom | 30 | 20 | 18 | 30 |
| Chairman's Suite | 60 | 30 | 40 | 50 |
| Director's Suite | 30 | 20 | 18 | 30 |
| East Suite | 180 | 80 | 100 | 100 |
| Executive Suite | 30 | 20 | 18 | 30 |
| Meeting Room 1 | 15 | - | - | 10 |
| Meeting Room 2 | 15 | - | - | 10 |
| Meeting Room 3 | 15 | - | - | 10 |
| Meeting Room 4 | 15 | - | - | 10 |
| Meeting Room 5 | 15 | - | - | 10 |
| Meeting Room 6 | 15 | - | - | 10 |
| Meeting Room 7 | 15 | - | - | 10 |
| Mezz Foyer | - | 50 | - | - |
| Phillips Suite | 60 | 30 | 40 | 50 |
| Weatherhill Suite | 400 | 180 | 200 | 350 |
| West Suite | 180 | 80 | 100 | 120 |
Useful information
Address

Hilton London Croydon
101 Waddon Way
Purley Way
Croydon
CR9 4HH