DoubleTree By Hilton Coventry
From

£32.00

per person

Group size

Min: 2 Max: 600

Address

Paradise Way
Walsgrave Triangle
Coventry
CV2 2ST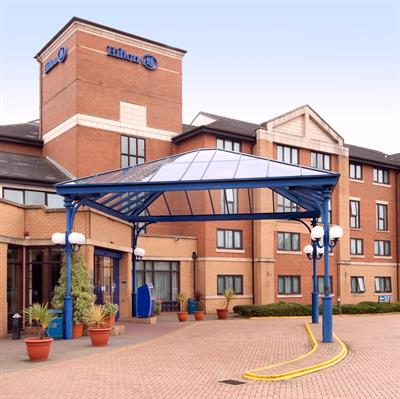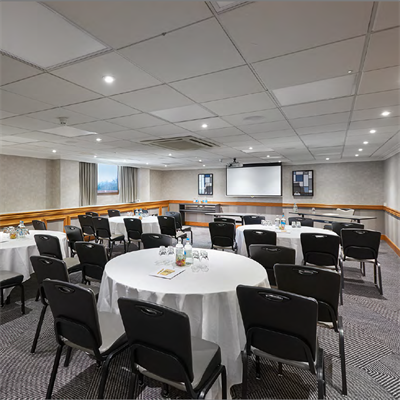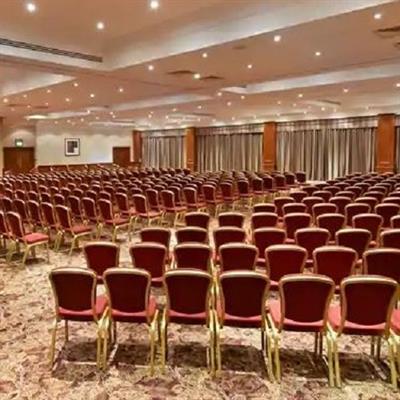 DoubleTree by Hilton Coventry is a four star hotel and has a total of fifteen meeting rooms with the largest holding up to 600 delegates. There are 172 bedrooms with Wi-Fi, there is also an indoor pool and fitness centre on-site.
DoubleTree by Hilton Coventry is located just off the M6 at Jct 2 and is a fifteen minute drive from Coventry Station.

#Didyouknow There is a time capsule buried at the front of the Hotel in June 1992 by the local Primary School, to be opened June 2092.
Delegate rates
Day Delegate Rate from:

Room hire, three servings of tea & coffee with snacks, a working buffet lunch, a screen, projector, a flipchart, Wi-Fi, car parking, stationary pads & pens and mineral water.

£32.00 inc VAT

24hr Delegate Rate from:

Room hire, three servings of tea & coffee with snacks, a working buffet lunch, a screen, projector, a flipchart, Wi-Fi, car parking, stationary pads & pens, mineral water, dinner, use of leisure facilities, accommodation and breakfast.

£135.00 inc VAT
Room capacities
| Suite name | Theatre | Reception | Cabaret | Banqueting |
| --- | --- | --- | --- | --- |
| Canterbury Suite 1 | 40 | 40 | 32 | 40 |
| Canterbury Suite 2 | 60 | 60 | 40 | 50 |
| Canterbury Suite | 100 | 100 | 64 | 80 |
| Coventry Suite | 50 | 50 | 32 | 40 |
| Durham Suite | 20 | 20 | - | 12 |
| Gloucester Suite | 24 | 24 | - | 16 |
| Lincoln Suite | 20 | 20 | - | 12 |
| Litchfield Suite | 20 | 20 | - | 12 |
| Minster Suite 1 | 250 | 250 | 120 | 150 |
| Minster Suite 2 | 150 | 150 | 100 | 120 |
| Minster Suite | 600 | 600 | 300 | 450 |
| Salsbury Suite | 20 | 20 | - | 12 |
| Winchester Suite | 30 | 30 | 24 | 30 |
| Worcester Suite | 20 | 20 | - | 12 |
| York Suite | 70 | 70 | 40 | 50 |
Useful information
Address

DoubleTree By Hilton Coventry
Paradise Way
Walsgrave Triangle
Coventry
CV2 2ST