Jurys Inn Milton Keynes
From

£34.00

per person

Group size

Min: 2 Max: 400

Address

Midsummer Boulevard
Central Milton Keynes
MK9 2HP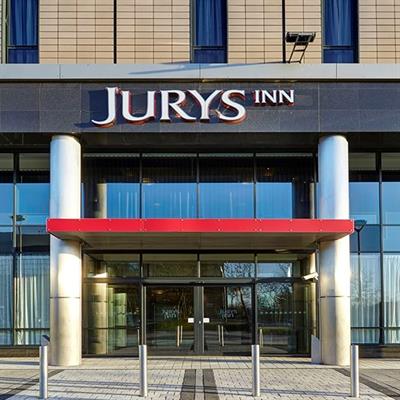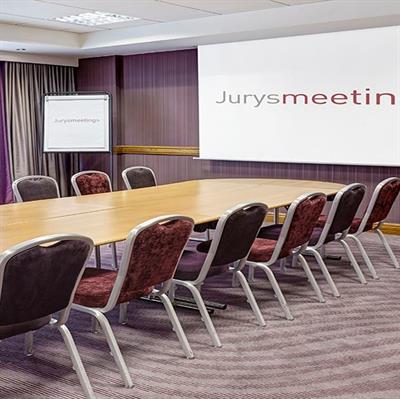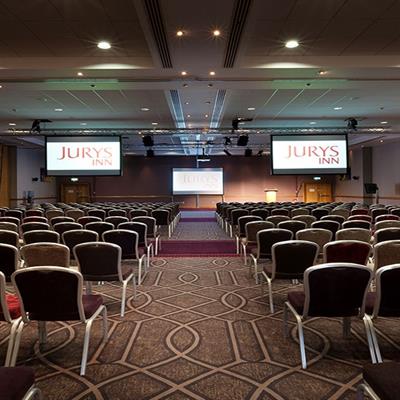 Jurys Inn Milton Keynes is a four star hotel and has a total of 12 meeting rooms with the largest holding up to 400 delegates. There are 279 bedrooms with Wi-Fi, there are lots of shops nearby due to being close to the centre.
Jurys Inn Milton Keynes is located a five minute drive from Milton Keynes Central Station and is just off the A5.
#DidYouKnow Midsummer Boulevard, where Jurys Inn Milton Keyes is located, is so called because the sun rises at its east end on the summer solstice. This was no accident; in the early 70s, architects consulted Greenwich observatory to obtain the exact angle required at their latitude in Buckinghamshire and then persuaded engineers to shift Milton Keynes' grid of roads a few degrees.
Delegate rates
Day Delegate Rate from:

Room hire, three servings of tea & coffee with pastries in the morning & biscuits in the afternoon, a working buffet lunch or a hot buffet, stationary packs, water cooler, a projector/screen and one flip chart.

£34.00 inc VAT

24hr Delegate Rate from:

Room hire, three servings of tea & coffee with pastries in the morning & biscuits in the afternoon, a working buffet lunch or a hot buffet, stationary packs, water cooler, a projector/screen, one flip chart, three course dinner, accommodation and breakfast.

£165.00 inc VAT
Room capacities
| Suite name | Theatre | Reception | Cabaret | Banqueting |
| --- | --- | --- | --- | --- |
| Midsummer Hall | 400 | 400 | 160 | 320 |
| Suite 101 | 25 | 25 | - | - |
| Suite 102 | 30 | 30 | - | - |
| Suite 103 | 40 | 40 | - | 24 |
| Suite 104 | 40 | 40 | - | 24 |
| Suite 105 | 30 | 30 | - | - |
| Suite 107 | 50 | 50 | 20 | 24 |
| Suite 108 | 10 | 10 | - | - |
| Suite 109 | 50 | 50 | 20 | 24 |
| Suite 110 | 60 | 60 | 26 | 30 |
| Suite 111 | 60 | 60 | 26 | 30 |
| Suite 112 | 100 | 100 | 54 | 60 |
| Suite 113 | 120 | 120 | 90 | 100 |
| Suite 110 & 111 | 120 | 120 | 90 | 100 |
| Suite 112 & 113 | 200 | 200 | 180 | 200 |
| Suite 110, 111 & 112 | 200 | 200 | 190 | 200 |
| Foyer Bar | - | - | - | - |
Useful information
Address

Jurys Inn Milton Keynes
Midsummer Boulevard
Central Milton Keynes
MK9 2HP