Macdonald Berystede Hotel & Spa
From

£29.00

per person

Group size

Min: 2 Max: 350

Address

Bagshot Road
Sunninghill
Ascot, Berks
SL5 9JH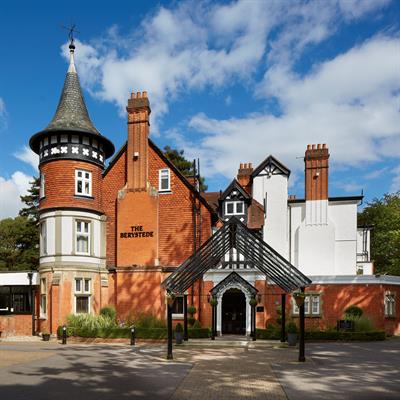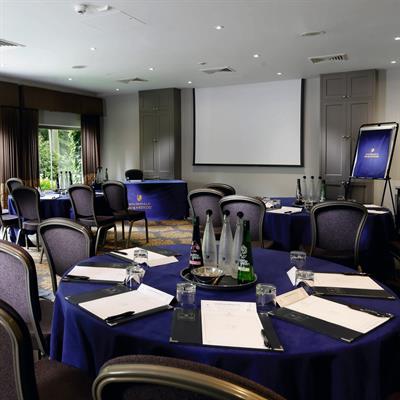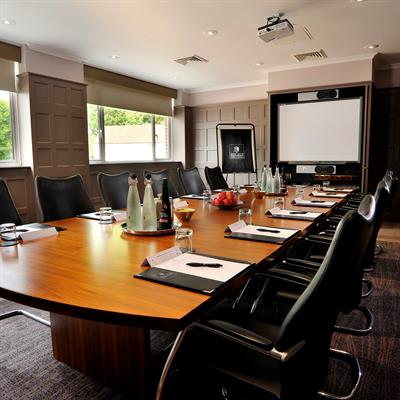 Macdonald Berystede Hotel & Spa is a four star hotel and has a total of fifteen meeting rooms with the largest holding up to 350 delegates. There are 126 bedrooms with Wi-Fi, there is also a fitness centre and indoor and outdoor swimming pools.
Macdonald Berystede Hotel & Spa is located a seven minute drive from Bagshot Station and is six minutes from the M3 at junction 3, and it is also near to the M4 and M25 motorways.
#DidYouKnow that the Berystede is celebrating its 150 year anniversary next year? In 2001 it became a member of the Macdonalds Hotel Group.
Delegate rates
Day Delegate Rate from:

Room hire, arrival tea/coffee & pastries, mid-morning tea/coffee & snacks, a working buffet lunch or a two course seated lunch, afternoon tea/coffee & homemade biscuits, a fresh fruit bowl, water, a LCD projector & screen, flipcharts & pens and Wi-Fi.

£29.00 + VAT

24hr Delegate Rate from:

Room hire, arrival tea/coffee & pastries, mid-morning tea/coffee & snacks, a working buffet lunch or a two course seated lunch, afternoon tea/coffee & homemade biscuits, a fresh fruit bowl, water, a LCD projector & screen, flipcharts & pens, Wi-Fi, a three course dinner, accommodation and breakfast.

£159.00 + VAT
Room capacities
| Suite name | Theatre | Reception | Cabaret | Banqueting |
| --- | --- | --- | --- | --- |
| Ascot | 40 | 40 | 24 | 30 |
| Brockenhurst | - | - | - | 14 |
| Devenish | - | - | - | 14 |
| Eton | 150 | 150 | 75 | 110 |
| Hyperion Restaurant | - | - | - | 120 |
| Library Suite | - | - | - | 22 |
| Lyndhurst | - | - | - | 12 |
| Park | 65 | 65 | 36 | 60 |
| Park & Ascot | 150 | 150 | 70 | 80 |
| Wentworth East | 65 | 65 | 36 | 60 |
| Wentworth West | 40 | 40 | 24 | 30 |
| Wentworth Suite | 150 | 150 | 70 | 80 |
| Windlesham | - | - | 20 | 14 |
| Windsor | 150 | 150 | 75 | 110 |
| Windsor & Eton | 400 | 400 | 180 | 275 |
Useful Information
Address

Macdonald Berystede Hotel & Spa
Bagshot Road
Sunninghill
Ascot, Berks
SL5 9JH