Kent County Cricket Club
From

£32.50

per person

Group size

Min: 2 Max: 250

Address

The Spitfire Ground
Old Dover Road
Canterbury
CT1 3NZ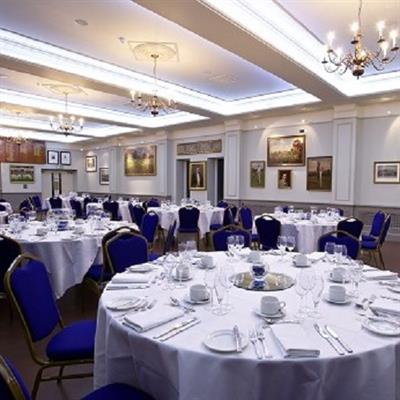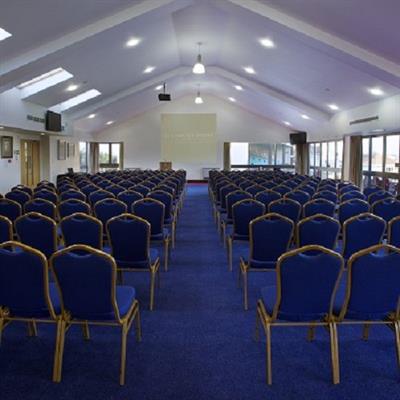 Kent County Cricket Club is located at The Spitfire Ground St Lawrence and has a total of eleven meeting rooms with the largest holding up to 250 delegates. There is also a shopping centre and a gym a short drive away.
Kent County Cricket Club is located an eight minute drive from Canterbury East Station and is eight minutes from the A2.
#DidYouKnow St Lawrence cricket grounds was the only grounds to have a tree inside the boundary ropes, the famous Lime Tree, and batsmen used to try and hit the ball over the tree as a challenge, with only 4 ever managing it.
Delegate rates
Day Delegate Rate from:

Room hire, a selection of tea, coffee & biscuits on arrival, mid-morning tea & coffee with mini pastries, a two course hot lunch, afternoon tea & coffee, Wi-Fi, a LCD projector & screen, a flipchart with pens, pads, pens & sweets and car parking.

£32.50 inc VAT
Room capacities
| Suite name | Theatre | Reception | Cabaret | Banqueting |
| --- | --- | --- | --- | --- |
| Cornwallis Room | 180 | 150 | 90 | 120 |
| Cowdrey Meeting Room | 25 | 30 | 20 | - |
| HR Go Harris Room | 250 | 250 | 180 | 200 |
| Les Ames Boxes 1-3 | 10 | 10 | 10 | 10 |
| Les Ames Boxes 4 | 20 | 20 | 20 | 20 |
| Les Ames Boxes 5 | 30 | 30 | 30 | 30 |
| Spitfire Bar | - | 150 | - | - |
| The Chiesman Pavilion | 220 | 200 | 160 | 160 |
| The Committee Room | 25 | 30 | 24 | 18 |
Useful information
Address

Kent County Cricket Club
The Spitfire Ground
Old Dover Road
Canterbury
CT1 3NZ