Five Lakes Resort
From

£39.00

per person

Group size

Min: 10 Max: 250

Address

Colchester Road
Tolleshunt Knights
Maldon
CM9 8HX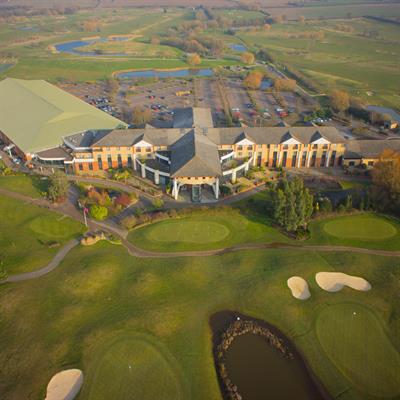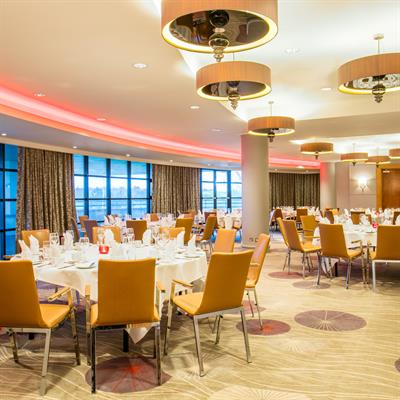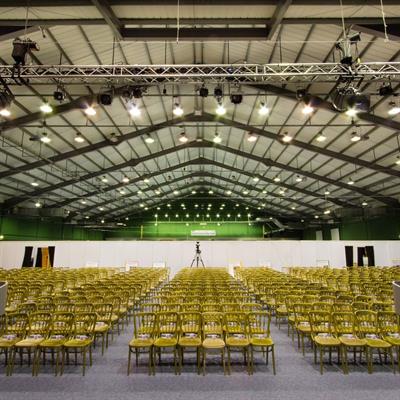 Located in the heart of Essex, Five Lakes Resort is a hidden giant that's packed with countryside charm and character. The Hotel is located an hour away from Central London and 40 minutes from London Stansted and Southend Airport.
It's proud to have everything under one roof – 194 en-suite bedrooms, a tranquil spa, two 18-hole golf courses, event spaces, leisure club, bars and a restaurant.
#DidYouKnow - The Arena at Five Lakes Resort looks like an aircraft hangar. It's 3,500m2 (37,673 square feet) and can easily house over a billion Christmas baubles.
Delegate rates
Day Delegate Rate from:

Room hire, three servings of tea & coffee & snacks and stationary.

£39.00 inc VAT

24hr Delegate Rate from:

Room hire, three servings of tea & coffee & snacks, stationary, three course dinner, accommodation and breakfast.

£139.00 inc VAT
Room capacities
| Suite name | Theatre | Reception | Cabaret | Banqueting |
| --- | --- | --- | --- | --- |
| Wallasea Suite | 120 | - | 84 | 150 |
| Wallasea 1 | 80 | - | 42 | 80 |
| Wallasea 2 | 80 | - | 42 | 80 |
| Mersea Suite | 400 | - | 120 | 250 |
| Mersea 1 | 100 | - | 48 | 80 |
| Mersea 2 | 100 | - | 48 | 80 |
| Mersea 3 | 100 | - | 48 | 80 |
| Rushley Suite | - | - | - | 160 |
| Rushley 1 | 100 | - | 48 | 100 |
| Rushley 2 | 80 | - | 36 | 60 |
| Ramsey Suite | 90 | - | 42 | 80 |
| Ramsey 1 & 3 | 20 | - | 6 | 10 |
| Ramsey 2 | 40 | - | 18 | 20 |
| Northey Suite | 40 | - | 18 | 20 |
| Northey 1 & 2 | 20 | - | 6 | 10 |
| Osea Suite | 40 | - | 18 | 20 |
| Osea 1 & 2 | 20 | - | 6 | 10 |
Useful information
Address

Five Lakes Resort
Colchester Road
Tolleshunt Knights
Maldon
CM9 8HX