Northampton Saints Rugby Club
From

£29.50

per person

Group size

Min: 1 Max: 600

Address

Franklin's Gardens
Weedon Road
Northampton
NN5 5BG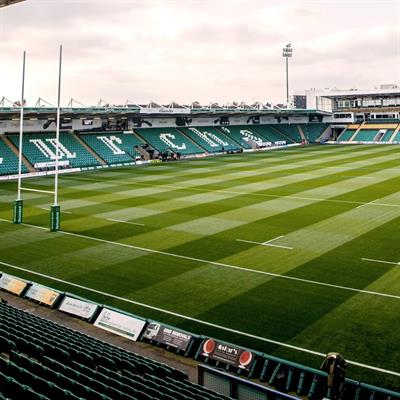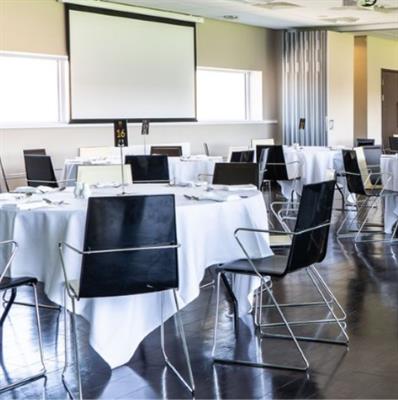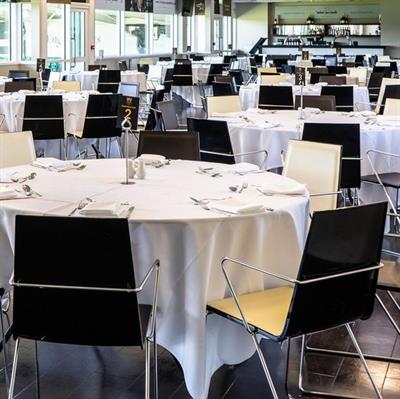 Home of the Northampton Saints, Franklin's Gardens is in the heart of England and can be at the heart of your perfect event. Just an hour away from London, Birmingham, Oxford and Cambridge, five minutes from the M1 and within easy reach of a number of major airports, Franklin's Gardens is the ideal location for your event no matter where your guests are coming from.
Franklin's Gardens has everything you would expect from a modern conference, event and party venue – from a portfolio of beautifully appointed spaces, offering a stylish and comfortable setting for any event, to complimentary Wi-Fi to bars and in-house catering, not to mention over 1,500 on-site car parking spaces available.
#DidYouKnow As well as being a leading conference venue and home to Saints Rugby, in the 1800s Franklins Gardens was a pleasure park. Formerly Melbourne Gardens, the site took the name of owner John Franklin and featured a monkey house, bicycle track, and even a bear pit!
Delegate rates
Day Delegate Rate Package 2 From:

Unlimited servings of ethically sourced filter & decaffeinated coffees, herbal fruit & tea infusion & filtered water, morning snack, hot/cold buffet lunch - choose from a selection of hot and cold dishes plus a dessert, afternoon snack, exclusive room hire, complimentary parking & Wi-Fi, LCD projector & screen

£29.50 + VAT

Day Delegate Rate Package 3 From:

Unlimited servings of ethically sourced filer & decaffeinated coffees, herbal fruit & tea infusion & filtered water, arrival snack, morning snack, hot/cold buffet lunch - choose from a selection of hot & cold dishes plus a dessert, afternoon snack, exclusive room hire, complimentary parking & Wi-Fi, LCD projector & screen

£32.50 + VAT
Room capacities
| Suite name | Theatre | Reception | Cabaret | Banqueting |
| --- | --- | --- | --- | --- |
| Heroes Restaurant | 80 | - | 64 | 120 |
| Rodber | 600 | - | 250 | 400 |
| Captains | 72 | - | 42 | 150 |
| Directors Lounge | 80 | - | 42 | 80 |
| Cocktail Lounge | 50 | - | 32 | - |
| Carlsberg Lounge | 40 | - | 16 | - |
| Members | 160 | - | 150 | 180 |
| Champions | 250 | - | 135 | 180 |
| Executive Boxes (Barwell Double) | 24 | - | - | - |
| Executive Boxes | - | - | - | - |
| 1880 Suite | 50 | - | 32 | - |
Useful information
Address

Northampton Saints Rugby Club
Franklin's Gardens
Weedon Road
Northampton
NN5 5BG