Heston Hyde Hotel
From

£45.00

per person

Group size

Min: 1 Max: 1400

Address

North Hyde Lane
Hounslow
Middlesex
TW5 0EP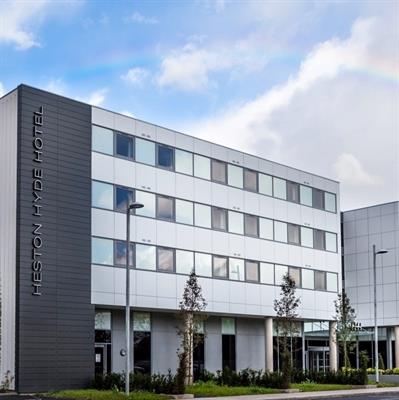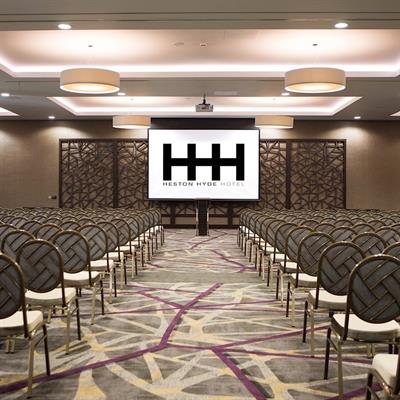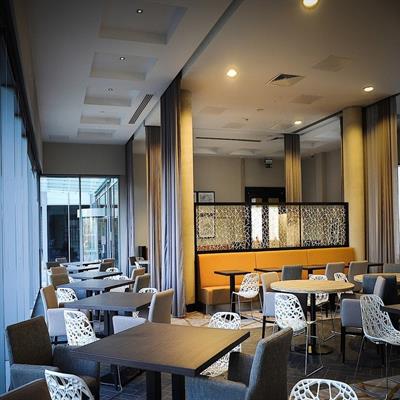 Heston Hyde Hotel is a four star hotel and has a total of nine meeting rooms with the largest holding up to 1400 delegates. There are 303 bedrooms with Wi-Fi, there is also an indoor pool and a fitness centre on-site.
Heston Hyde is located an eight minute drive from the M4 at junction 3 and is a six minute drive from Hounslow West Station.
#DidYouKnow That Heston Hyde Hotel is built on the site of the former Heston Aerodrome. The aerodrome was a 1930s airfield, operational between 1929 and 1947 and in September 1931 the aerodrome was renamed Heston Airport.
Delegate rates
Day Delegate Rate from:

Room hire, morning break with cookies & whole fruit, mid-morning break with muffins & whole fruit, a restaurant or working lunch, afternoon break with pastries & one whole fruit, unlimited tea & coffee, immediate call facility, stationery, meeting room equipment (projector & screen), a flipchart & pens, still & sparkling water and sweets on the table.

£45.00 inc VAT

24hr Delegate Rate from:

Room hire, morning break with cookies & whole fruit, mid-morning break with muffins & whole fruit, a restaurant or working lunch, afternoon break with pastries & one whole fruit, unlimited tea & coffee, immediate call facility, stationery, meeting room equipment (projector & screen), a flipchart & pens, still & sparkling water, sweets on the table, dinner, accommodation and breakfast.

£175.00 inc VAT
Room capacities
| Suite name | Theatre | Reception | Cabaret | Banqueting |
| --- | --- | --- | --- | --- |
| Chamberlain 1 | 400 | 400 | 200 | 300 |
| Chamberlain 2 | 330 | 300 | 150 | 250 |
| Chamberlain 1 & 2 | 730 | 700 | 340 | 550 |
| Chamberlain 3 | 400 | 400 | 150 | 300 |
| Chamberlain 2 & 3 | 730 | 700 | 350 | 550 |
| Chamberlain Suite | 1135 | 1400 | 640 | 950 |
| Greenford Suite | 25 | - | 18 | - |
| Isleworth Suite | 25 | - | 18 | - |
| Sanger Suite | 25 | - | 18 | - |
| Chamberlain Foyer | - | - | - | - |
Useful Information
Address

Heston Hyde Hotel
North Hyde Lane
Hounslow
Middlesex
TW5 0EP