Ditton Manor Royal Berkshire
From

£55.00

per person

Group size

Min: 6 Max: 800

Address

Ditton Park Road
Slough
Berkshire
SL3 7JB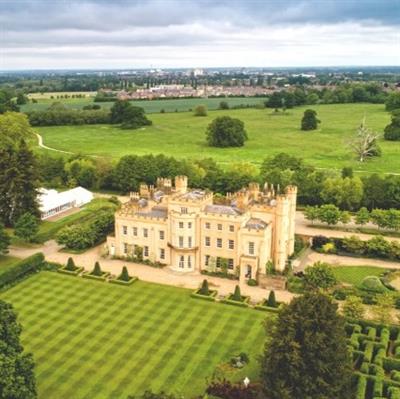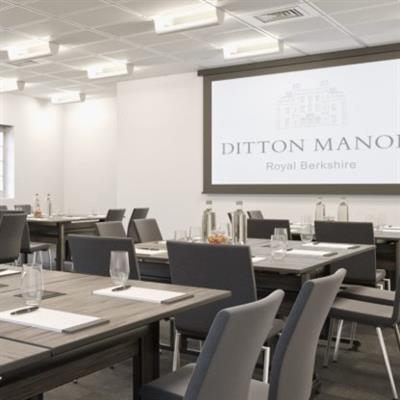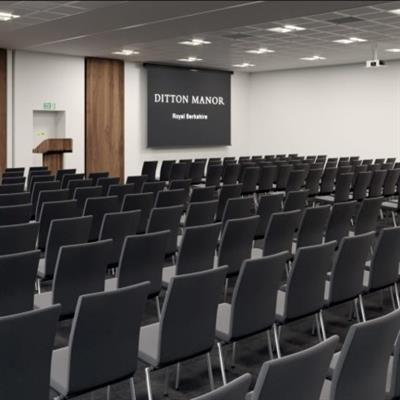 This historical landmark is opening for the first time as a meeting, conferencing and events venue. From small board meetings to large-scale conferences, Ditton Manor offers over 11,000 square feet of flexible and high-tech event space across the venue. It has a total of 16 meeting rooms, including a marquee taking up to 1,050 delegates for a theatre style conference, all equipped with high tech facilities to create the perfect event.
It is set in a prime location just off the M4 and 10 minutes from Heathrow.
#DidYouKnow that at Ditton Manor you can host your meetings in a safe environment. We have adopt safety protocols based on Government guidelines and in-depth knowledge of our products and clients.
Delegate rates
Day Delegate Rate from:

Three servings of tea, coffee and refreshments throughout the day, lunch, WiFi throughout the venue, high tech equipment in the meeting room, onsite car parking.

£55.00 inc VAT
Room capacities
| Suite name | Theatre | Reception | Cabaret | Banqueting |
| --- | --- | --- | --- | --- |
| Atrium | - | 280 | - | 150 |
| Montague | 62 | 50 | - | 12 |
| Winwood | 82 | 74 | 43 | 62 |
| Atkinson | - | - | - | 14 |
| Wolsey | - | - | - | 8 |
| Georgian | - | 25 | - | - |
| Hungerford | - | 20 | - | - |
| Alianore | - | 16 | - | - |
| Auditorium | 330 | 300 | 174 | 249 |
| Auditorium A | 134 | 121 | 70 | 100 |
| Auditorium B | 164 | 148 | 86 | 123 |
| Kennedy | 53 | 50 | 28 | 40 |
| Wilson | 53 | 50 | 28 | 40 |
| De Molyns | 90 | 84 | 50 | 70 |
| Boelyn | 90 | 84 | 50 | 70 |
| Marquee | 1050 | 950 | 550 | 800 |
Useful information
Address

Ditton Manor Royal Berkshire
Ditton Park Road
Slough
Berkshire
SL3 7JB