Cedar Court Hotel Leeds / Bradford
From

£25.00

per person

Group size

Min: 2 Max: 800

Address

Mayo Avenue
Rooley Lane
Bradford
BD5 8HW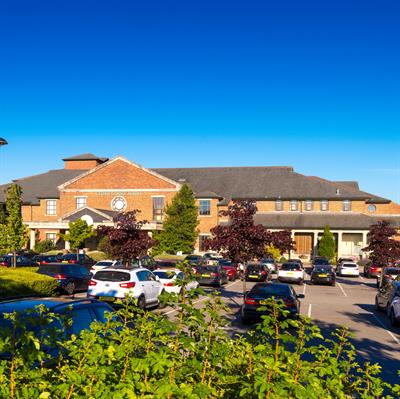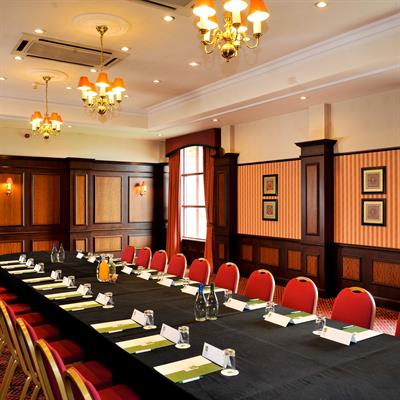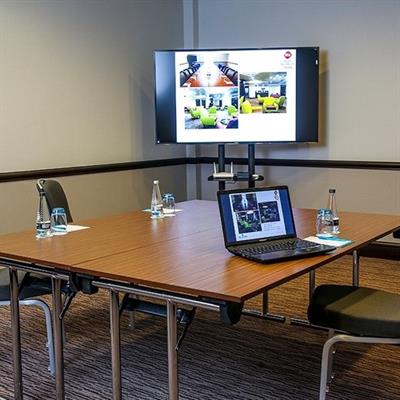 Our Bradford hotel is famous for its proximity to the vibrant West Yorkshire cities of Halifax, Bradford and Leeds.
It has 131 bedrooms, eighteen meeting rooms with the largest taking up to 800 guests for a conference theatre style.
The Cedar Court Hotel Leeds / Bradford is situated only minutes from J26 of the M62, and Leeds/Bradford Airport is just over 10 miles away.
#Didyouknow that Cedar Court Bradford hosts the Yorkshire Asian Business Awards and can hold up to 800 guests in the main function room?
Delegate rates
Day Delegate Rate from:

Meeting room hire, 1 x flipchart, projector & 6ft screen, still & sparkling water, Wi-Fi, free parking, pen & pads for delegates, mid-morning danish pastries, afternoon snack, 3 servings of tea & coffee and a two course buffet lunch.

£25.00 inc VAT

24hr Delegate Rate from:

Meeting room hire, 1 x flipchart, projector & 6ft screen, still & sparkling water, Wi-Fi, free parking, pen & pads for delegates, mid-morning danish pastries, afternoon snack, 3 servings of tea & coffee, a two course buffet lunch, dinner, bed & breakfast.

£110.00 inc VAT
Room capacities
| Suite name | Theatre | Reception | Cabaret | Banqueting |
| --- | --- | --- | --- | --- |
| Cedar Suite | 800 | - | 340 | 540 |
| Cedar Gold | 200 | - | 72 | 180 |
| Cedar Blue | 200 | - | 72 | 180 |
| Cedar Green | 200 | - | 72 | 180 |
| Rowan Suite | 300 | - | 150 | 144 |
| Rowan Silver | 200 | - | 64 | 140 |
| Rowan Mimosa | 100 | - | 42 | 80 |
| Ocean Suite | 230 | - | 100 | 170 |
| Boardroom | 80 | - | 48 | 60 |
| Cypress Suite | 70 | - | 20 | - |
| Willow Suite | 60 | - | 30 | - |
| Hawthorn Suite | 60 | - | 30 | - |
| Sycamore Suite | 60 | - | 30 | - |
| Laburnum Suite | 40 | - | 16 | - |
| Directors Suite | 30 | - | 40 | 40 |
| Pine Suite | 35 | - | - | - |
| Maple Suite | 24 | - | - | - |
| Garden | 24 | - | - | - |
Useful information
Address

Cedar Court Hotel Leeds / Bradford
Mayo Avenue
Rooley Lane
Bradford
BD5 8HW