Millennium Point Birmingham
From

£33.00

per person

Group size

Min: 2 Max: 240

Address

Millennium Point
Curzon Street
Birmingham
B4 7XG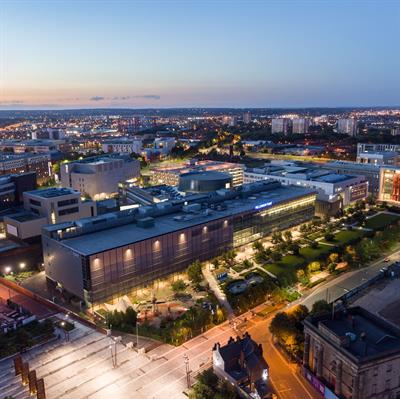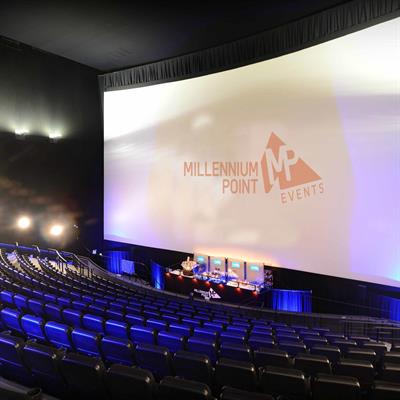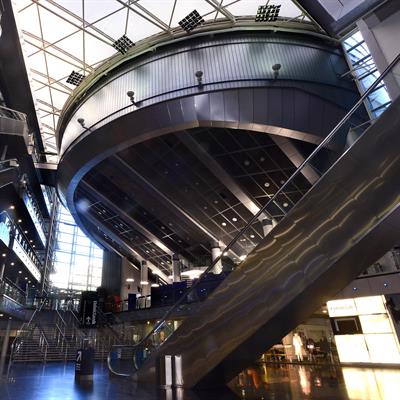 Millennium Point has 17 flexible spaces suitable for almost any event, from purpose built meeting suites to a giant screen auditorium.
An award-winning Birmingham landmark in the heart of Eastside, Millennium Point is a unique venue destination in Birmingham City Centre. The home of ThinkTank (Birmingham's science museum) and Birmingham City University amongst others.

Millennium Point is just 5-minutes walk from Moor Street and 15-minutes from Grand Central and the tram. There is also limited parking on site which means we're easy to find regardless of how you travel.
#DidYouKnow Millennium Point is owned by Millennium Point Charitable Trust, everything we do as a landlord, events venue, meeting place and facilitator feeds back into our charity, in order to give back and support science, technology, engineering and maths (STEM) related projects, initiatives, organisations and individuals across the West Midlands.
Delegate rates
Day Delegate Rate from:

All of our packages are bespoke for your event. Below gives an example of one of the packages: Three servings of Fairtrade tea & coffee accompanied by a selection of delicious biscuits including oats & raisin, gingernut & double chocolate, sandwich lunch served with potato wedges & sauces, chilled water throughout the day.

£33.00 + VAT
Room capacities
| Suite name | Theatre | Reception | Cabaret | Banqueting |
| --- | --- | --- | --- | --- |
| Platform | 150 | 350 | 152 | 200 |
| Auditorium | 354 | - | - | - |
| Atrium | - | 500 | - | 240 |
| Connect Event Space - Open | 110 | 120 | 56 | 64 |
| Connect Event Space - Closed | 80 | 100 | 42 | 48 |
| Connect Meeting Room 1 | 10 | - | - | - |
| Connect Meeting Room 2 | 14 | - | - | - |
| Connect Meeting Room 3 | 20 | 25 | 12 | - |
| Connect Meeting Room 1 & 2 | 24 | 30 | 12 | - |
| Connect Meeting Room 2 & 3 | 30 | 40 | 18 | - |
| Connect Meeting Room 1 & 2 & 3 | 40 | 60 | 18 | - |
| Concourse | - | 200 | - | - |
| Level 4 - Intercity | 40 | - | 12 | - |
| Level 4 - Engine | 60 | 80 | 49 | 64 |
Useful information
Address

Millennium Point Birmingham
Millennium Point
Curzon Street
Birmingham
B4 7XG