Crewe Hall
From

£30.00

per person

Group size

Min: 2 Max: 364

Address

Weston Road
Crewe
Cheshire
CW1 6UZ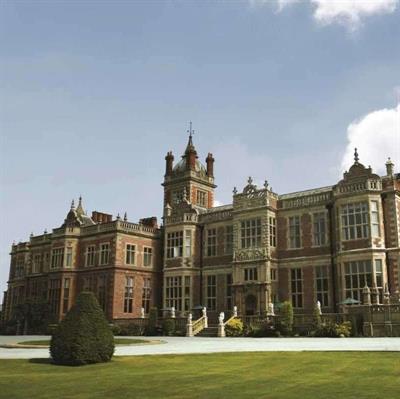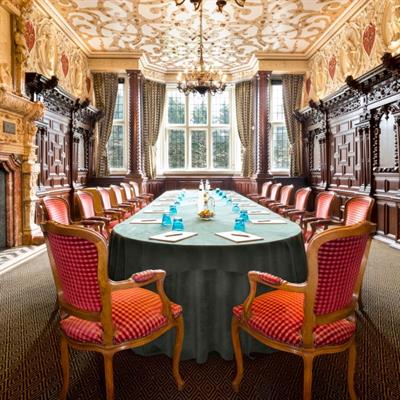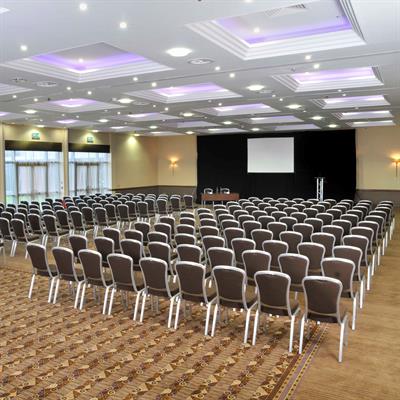 Crewe Hall is a four star hotel set in eight acres of grounds which can cater for just about any kind of event including Conferences, Team Building, Conferences and all types of Banqueting. It has 117 bedrooms and 21 conference rooms split into the 13 traditional event spaces in the Jacobean Old Hall contrasting the 8 purpose-built, state of the art conference room in the Modern Events Centre.
The largest space can accommodate up to 364 guests and there are 500 complimentary car parking spaces on site.
It Is just three miles from junction 16 of the M6, two miles from Crewe Railway Station and 30 miles to Manchester Airport.
Delegate rates
Day Delegate Rate from:

Rolling tea, coffee with 2 snack breaks, lunch, AV equipment, water, stationary and free WiFi.

£30.00 inc VAT

24hr Delegate Rate from:

• Rolling tea, coffee with 2 snack breaks, lunch, AV equipment, water, stationary, free WiFi., dinner, accommodation and breakfast

£145.00 inc VAT
Room capacities
| Suite name | Theatre | Reception | Cabaret | Banqueting |
| --- | --- | --- | --- | --- |
| Apple | 12 | - | - | - |
| Arnage Suite | 180 | - | 90 | - |
| Arnage 1 | 60 | - | 32 | - |
| Arnage 1 & 2 | 100 | - | 48 | - |
| Arnage 2 & 3 | 90 | - | 40 | - |
| Arnage 4 | 50 | - | 24 | - |
| Azure | 50 | - | 24 | - |
| Bentley | 40 | - | 15 | - |
| Carved Parlour | 50 | 60 | 24 | 40 |
| Continental Suite | 364 | 400 | 224 | 250 |
| Continental 1 | 121 | 140 | 64 | - |
| Continental 1 & 2 | 180 | 200 | 104 | 150 |
| Continental 3 & 4 | 180 | 200 | 104 | 150 |
| Continental 4 | 121 | 140 | 64 | - |
| Drawing Room | 110 | 130 | 50 | 70 |
| Hatton | 26 | - | 15 | - |
| Kabe & Abel | 40 | 40 | 24 | 20 |
| Long Gallery | 260 | 300 | 100 | 180 |
| Nantwich | 25 | - | 20 | - |
| Oak Parlour | 30 | 30 | 20 | 20 |
| Orange | 12 | - | - | - |
| Ranulph | 50 | 50 | 30 | 50 |
| Library | 85 | 90 | 30 | 50 |
| James | - | - | - | 8 |
| Plum | - | - | - | 4 |
Useful information
Address

Crewe Hall
Weston Road
Crewe
Cheshire
CW1 6UZ