DW Stadium
From

£10.00

per person

Group size

Min: 2 Max: 500

Address

Wigan Athletic Football Club & Wigan Warriors Rugby
Loire Drive
Robin Park
WN5 0UH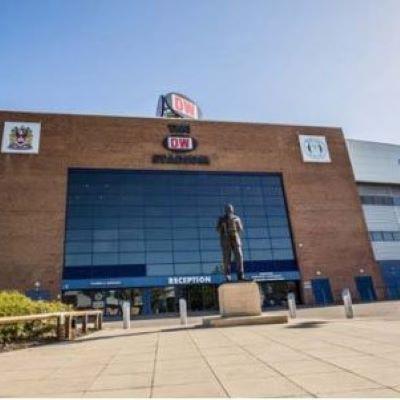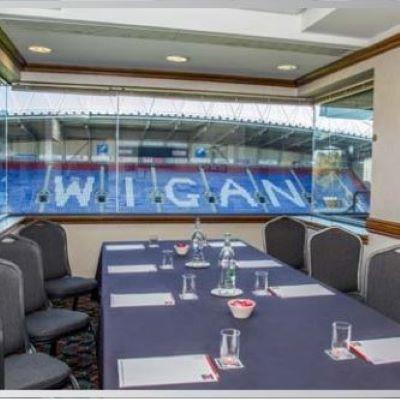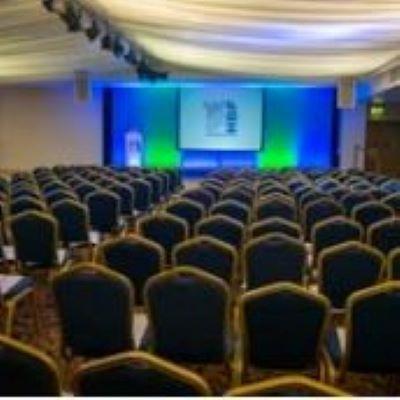 Home to Wigan Athletic FC and Wigan Rugby Football League Club since 1999, the DW Stadium has become one of the iconic buildings of Wigan. Offering indoor and outdoor conference and event space, coupled with a dedicated team of expert event managers and award winning catering, the DW Stadium is the perfect venue for your next event, whatever the occasion.
The DW Stadium can provide an unrivalled one-stop solution for your event, providing you with expert advice and support from your initial enquiry through to the day of your event.
The DW Stadium boasts 2300 free car parking spaces. It has easy access to the regions motorway network, the M6, M58, M61 and M62 are a short drive away. Wigan is located on the North West Coast line and the Railway Station is just under 1.5 miles away.
#DidYouKnow The DW Stadium design is based on canter levered prefabricated steel roof and terrace structuring, and contains an irrigation and under soil heating system.
Delegate rates
Continental Breakfast Package

Meeting room hire (7.30am to 9am), still water, conference stationery, Uncle Joe's Mint Balls, car parking, Wi-Fi, continental breakfast

£10.00 inc VAT

Full English Breakfast Package

Meeting room hire (7.30am to 9am), still water, conference stationery, Uncle Joe's Mint Balls, car parking, Wi-Fi, full English breakfast

£12.50 inc VAT

Half Day Package

1 serving of tea, coffee and biscuits, soup of the day, assorted sandwiches and wraps, cakes of the day served with tea and coffee, bottled still water, Uncle Joe's Mint Balls, notepaper and pencil, flipchart, plasma TV screen, car parking, Wi-Fi

£17.50 inc VAT

Full Day Package

Meeting room hire (9am to 5pm), still water, conference stationery, Uncle Joe's Mint Balls, car parking, Wi-Fi, two servings of tea & coffee with biscuits, bowl of fresh fruit, lunch

£22.50 inc VAT

Meeting in a Box

Meeting room with pitch views, morning refreshments, working lunch, afternoon refreshments, Wi-fi, car parking. Maximum 10 delegates

£150.00 inc VAT
Room capacities
| Suite name | Theatre | Reception | Cabaret | Banqueting |
| --- | --- | --- | --- | --- |
| The Marquee | 500 | - | 256 | 380 |
| Player's Lounge | 32 | 80 | 32 | - |
| Coors Lounge | 100 | - | 72 | 120 |
| Executive Suite x 4 | 20 | 24 | - | 12 |
| Chairman's Suite | - | 40 | - | 32 |
| Directors Guest Lounge | 40 | 50 | - | 40 |
| Club Lounge | 100 | - | 72 | 120 |
| Sky Lounge | 20 | 30 | - | 20 |
| DW Sports Fitness Lounge | 500 | - | 320 | 400 |
| Springfield Lounge | 200 | - | 104 | 280 |
Useful information
Address

DW Stadium
Wigan Athletic Football Club & Wigan Warriors Rugby
Loire Drive
Robin Park
WN5 0UH