Hellidon Lakes Hotel
From

£40.00

per person

Group size

Min: 1 Max: 300

Address

Hellidon
Daventry
Northants
NN11 6GG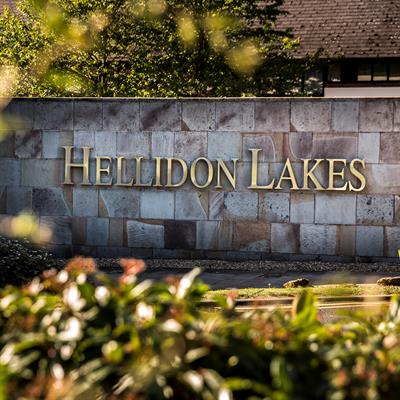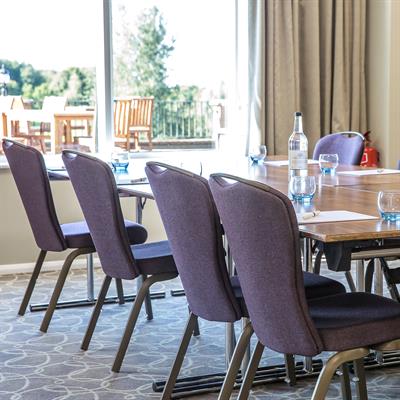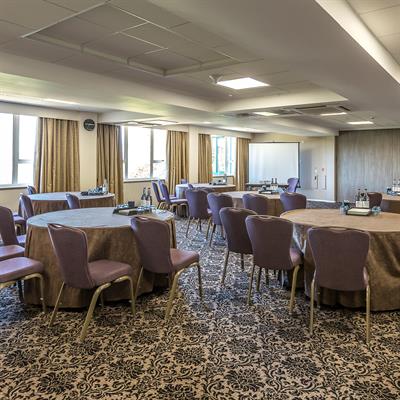 Hellidon Lakes Hotel is a modern resort hotel nestled within the beautiful Northamptonshire countryside. It has 110 bedrooms and 22 meeting rooms with the largest taking up to 300 delegates.
There's also a championship golf course over 18-holes, plus additional valley 9-hole course to complete the 27-hole experience, plus a tennis court, a wellness centre and a bowling alley!
It is located near to Daventry, Northampton, Banbury & Rugby, with easy access from the M1, M40, and M6.
#DidYouKnow that our onsite full-size 4 lane tenpin bowling lanes can each accommodate up to 6 guests.
Delegate rates
Day Delegate Rate from:

Room hire, tea/coffee & refreshments, buffet lunch, water, stationary, Wi-Fi, car parking, a LCD projector & screen & a flipchart.

£40.00 inc VAT

24hr Delegate Rate from:

Room hire, tea/coffee & refreshments, buffet lunch, water, stationary, Wi-Fi, car parking, a LCD projector & screen & a flipchart, dinner, accommodation & breakfast.

£140.00 inc VAT
Room capacities
| Suite name | Theatre | Reception | Cabaret | Banqueting |
| --- | --- | --- | --- | --- |
| Marston Suite | 300 | - | 152 | 250 |
| St Johns | 140 | - | 64 | 88 |
| St Annes | 140 | - | 64 | 88 |
| Stratford Suite | 240 | - | 112 | 144 |
| Stratford Room | 125 | - | 48 | 64 |
| Gaydon | 16 | - | - | - |
| Barford | 16 | - | - | - |
| Ettington | 16 | - | - | - |
| Paxford | 16 | - | - | - |
| Gaydon/Barford | 40 | - | 24 | 40 |
| Ettington/Paxford | 40 | - | 24 | 40 |
| Warwick Suite | 200 | - | 112 | 128 |
| Warwick | 104 | - | 48 | 72 |
| Banbury | 30 | - | 24 | 24 |
| Leamington | 20 | - | 12 | - |
| Banbury/Leamington | 50 | - | 40 | 64 |
| Holywell Suite | 100 | - | 72 | 96 |
| Holywell Room | 60 | - | 32 | 48 |
| Green Suite | 50 | - | 40 | 48 |
| Green Room | 8 | - | - | - |
| Woodford | 8 | - | - | - |
Useful information
Address

Hellidon Lakes Hotel
Hellidon
Daventry
Northants
NN11 6GG