Mercure Exeter Rougemont Hotel
From

£30.00

per person

Group size

Min: 16 Max: 250

Address

Queen Street
Exeter
Devon
EX4 3SP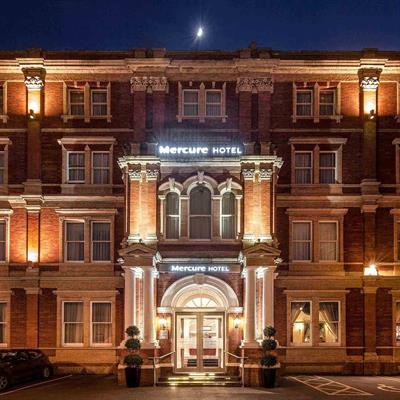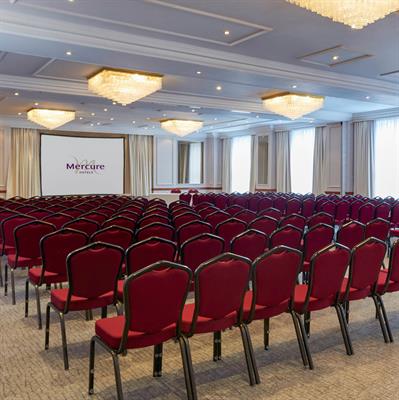 The Rougemont Hotel has98 bedrooms and 9 spacious meeting rooms ideal for meetings or functions that can hold up to 250 delegates.
It is located in the city centre opposite Exeter Central Train Station, offering great transport links for your colleagues and clients.

#DidYouKnow Mercure Rougemont was built in 1877 on the grounds of a women's prison – in fact the basement of the hotel is still from that era and has shackles on the wall as a reminder! The flagpole in the car park is situated where the hangman's noose used to be.
Delegate rates
Day Delegate Rate from:

Room hire, three servings of tea and coffee & snacks, immediate call facility - 1 point of contact, stationery, flipchart and flipchart pens, still & sparkling mineral water, sweets, projector & screen and a working lunch.

£30.00 inc VAT

24hr Delegate Rate from:

Room hire, one serving of tea and coffee & snacks, immediate call facility - 1 point of contact, stationery, flipchart and flipchart pens, still & sparkling mineral water, sweets projector & screen, a working lunch, dinner, accommodation and breakfast.

£130.00 inc VAT
Room capacities
| Suite name | Theatre | Reception | Cabaret | Banqueting |
| --- | --- | --- | --- | --- |
| Burlington Suite | 40 | - | 16 | 20 |
| Cavendish Ballroom | 100 | - | 67 | 130 |
| Chatsworth | 30 | - | 16 | 20 |
| Compton A | 20 | - | - | - |
| Compton B | 40 | - | 24 | 30 |
| Compton C | 20 | - | - | - |
| Compton Suite | 110 | - | 40 | 40 |
| Derby Suite | 50 | - | 32 | 40 |
| Devonshire Suite | 250 | - | 180 | 250 |
| Devonshire A | 60 | - | 40 | 50 |
| Devonshire B | 100 | - | 64 | 72 |
Useful information
Address

Mercure Exeter Rougemont Hotel
Queen Street
Exeter
Devon
EX4 3SP